For over 30 years now, Kim has gathered circles of kindred hearts in some of the most beautiful and fierce landscapes on the planet. In this retreat she is joined by musical alchemist, Jami Sieber. Magic is created by Jami's cello in oceanic resonance with the poems, songs and silence emerging from the circle and the chant of wind, rock, and the cries of the dove.
Poems, prayers, and song speak the mystery, the silence, the ineffable joys and sorrows of the inner life. Immersion in these words, sounds and silence causes shifts in your biochemistry, feelings, thoughts and consciousness that align you with your deepest self.
In this retreat we invite the magic that unfurls as poetry intertwines with music. In addition there are sessions of breathwork, sounding, self-inquiry and movement. We enter silence together and alone. There is ample free time to mingle with the life that surrounds us. The retreat culminates in a "Mysterium": a exploration beyond ordinary words that spans poetry and music, night and day, sound and silence, waking and sleeping, aloneness and communion…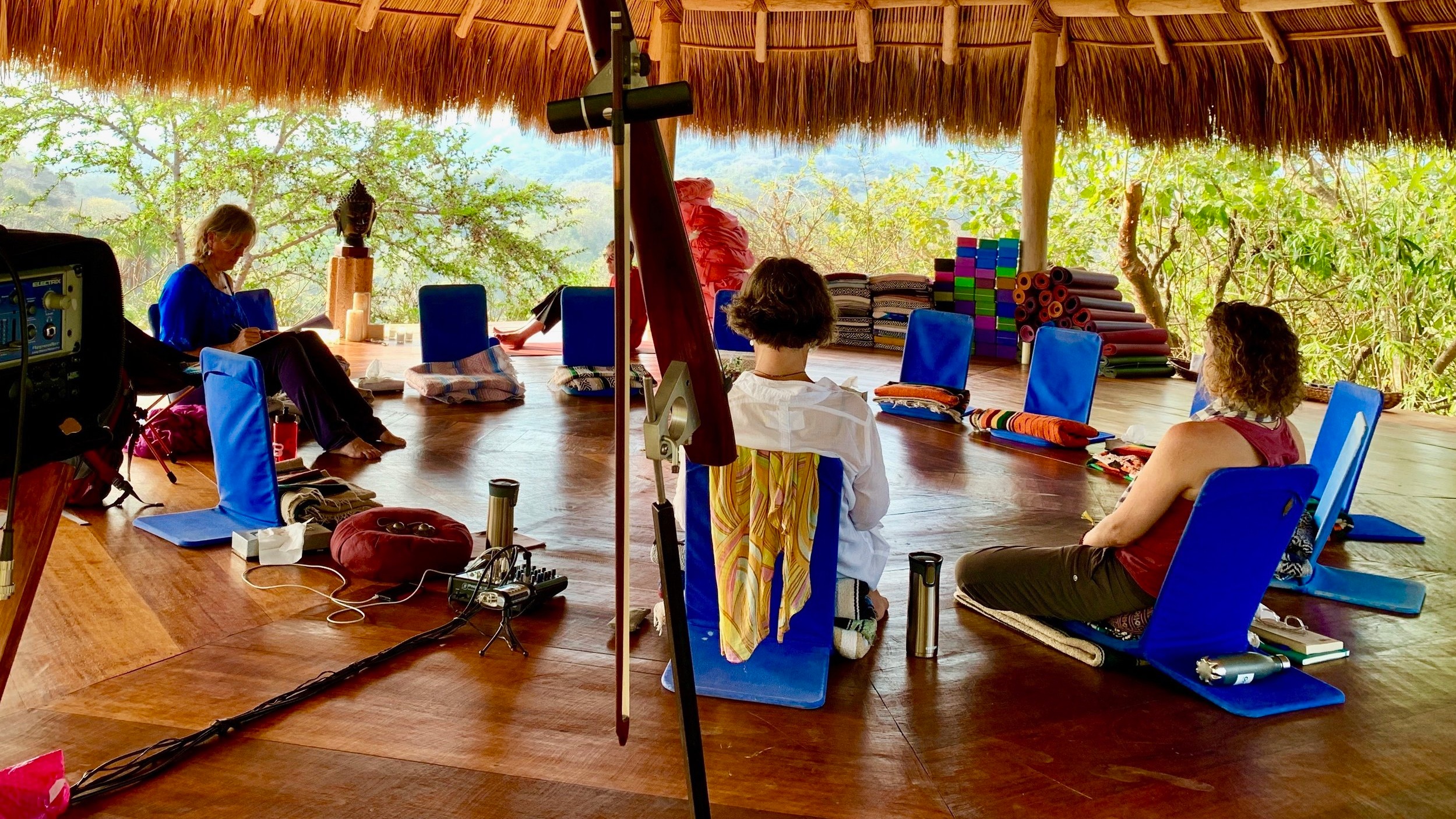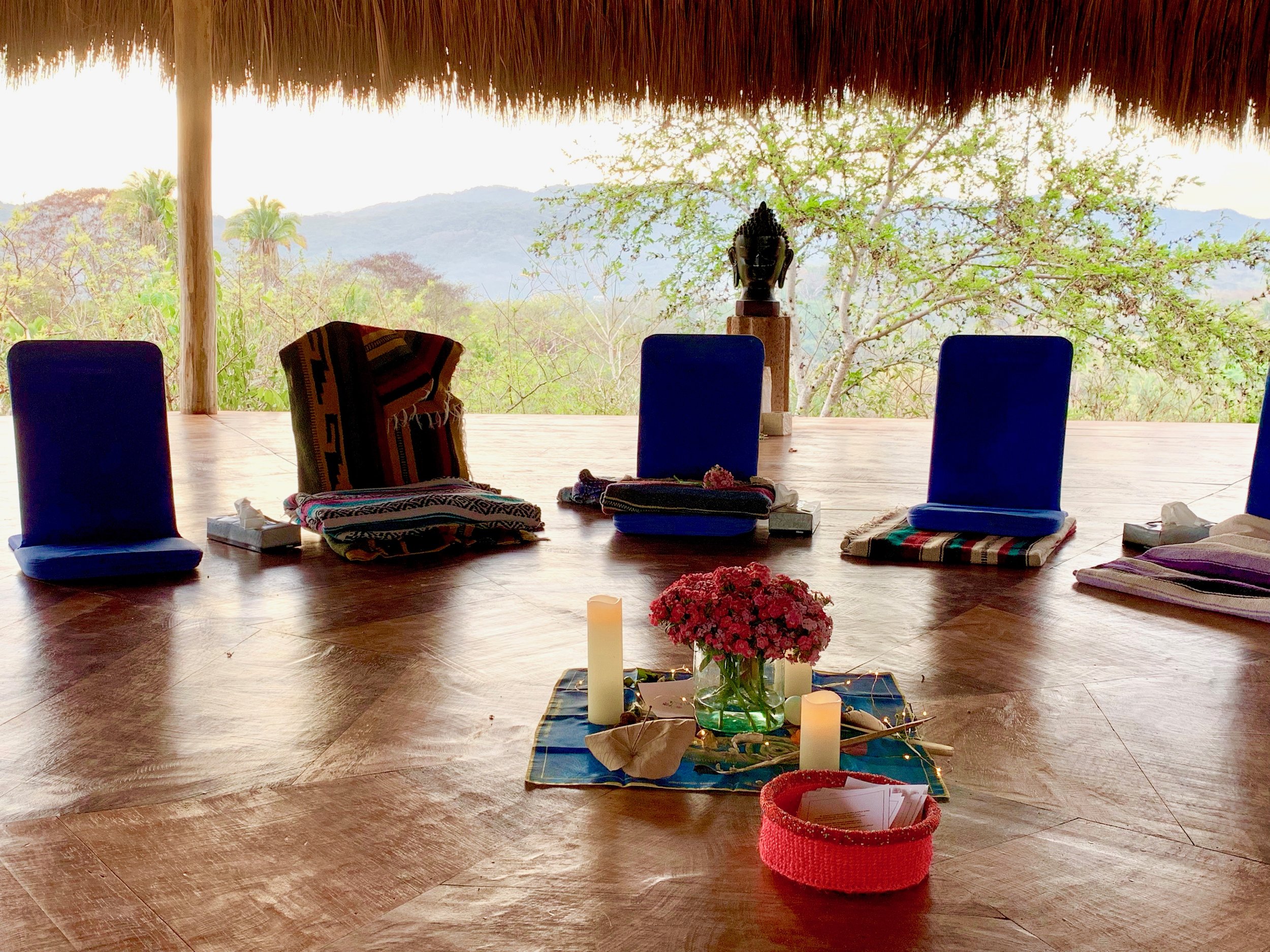 Haramara is an intimate seaside retreat, hand-built in harmony with the sensual tropical jungle surrounding it. Luxurious cabanas (without electricity or wifi) overlook breathtaking views of the sea. One of the most beautiful retreat centers in the world, Haramara's greatest gift, among many, is the caring staff that brings exquisite attention to every detail.
At this pivotal moment in history, there is a paradoxical urgency to slowing down, focusing on what matters most, looking into each other's eyes and speaking the truth. Please join us as we call on the ancient power of poetry and music to awaken and heal ourselves and the world around us.
The workshop costs are as follows:
Workshop Fee: $3450 for shared occupancy; $4250 for single occupancy; $2995 for dorm occupancy — All expenses included except travel. Rooms are limited, register early!!
Special $100 discount if payment is received in full by November 10, 2019.
Please note: Dates may be changed to earlier in the year, depending on availability. Final dates to be determined by August, 2019.
To Register: Space is extremely limited. A $500 deposit will hold your place. Full payment is required by March 2, 2020 (or November 17, 2019 for $100 discount). Please make your check payable to Kim Rosen and mail to Kim at 100 Toyon Drive, Fairfax, CA 94930. We will reserve spaces in the order in which we receive payments. If you'd like to pay by PayPal, please email Kim at kim@kimrosen.net.
Timing: Please note that arrival at the workshop location is any time between 4:30 and 6 on May 2, and departure is at 11 am May 9.
Cancellation: If you cancel before November 17, your payment will be refunded, minus a $150 administrative fee. If you cancel after November 17, we will try to fill your space from the waiting list. If that is possible your payment will be refunded, minus $150 administrative fee. If it is not possible, you will be responsible for the full payment.
Accessibility: Potential participants should know that the cabanas are built into a steep hill (thus the breathtaking views). There is a 10 minute walk uphill on groomed but at times uneven paths and many stairs between the cabanas and the group spaces. While there are one or two cabanas a shorter distance from the dining and workshop areas, even these require an uphill walk and some stair climbing.